While hardwood, tile and other floor coverings have gained favor with consumers, half of all American households have wall-to-wall carpeting. Carpets can create a comfortable environment for homeowners, but manufacturers do recommend cleaning every 12-18 months, depending on the amount of foot traffic. You could accomplish this by using DIY carpet cleaning products, but they can't match the results you'll get by hiring a professional cleaner. Here's why an annual visit from a cleaning company is worth the expense.
Professionals Use Higher Temperatures
It takes a lot of heat to get carpet fibers to release their dirt and allergens, which is why professional cleaners use specialized equipment that operates at extreme temperatures and pressures. Because these machines are designed to be used by trained personnel, they typically aren't available to the general consumer. If you choose to rent one of the DIY carpet cleaning devices at your local hardware store, you'll be getting a machine that can't clean as well as professional-grade tools. It might be good enough for spot treatment of stains, but don't rely on it for your whole home.
Faster Drying
Cleaning your carpets can be a significant disruption to your routine. Not only do you have to move furniture out of the room, but you're also restricted from walking in the affected area until it's completely dry. Because consumer-grade equipment doesn't operate at higher temperatures, it compensates by using extra water to saturate the area. If you opt for DIY carpet cleaning, you might end up waiting a day or two before everything dries out. The professionals use significantly fewer liquids, which can cut the drying time down to a few hours.
Better Treatment of Stains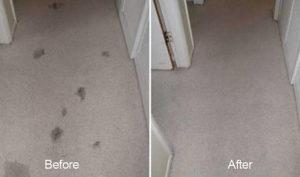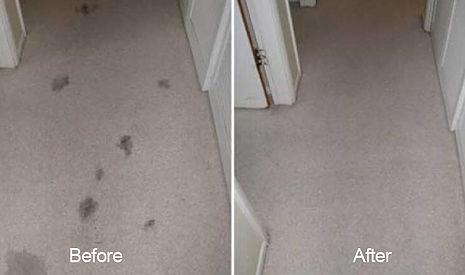 You can do everything within your power to keep your carpets from staining, but gravity is virtually undefeated on this planet. Eventually, you will have to deal with one or more common stains:
Red wine
Food
Pet stains
Mud
Ink
You can try home remedies for stain removal, but many of them are superficial. Professional cleaners deal with a wide range of stains, and they know exactly what it takes to completely remove them from your floors.
Hire a Professional Today
These are just a few reasons why professional service is better than DIY carpet cleaning, but the biggest benefit is the convenience of not having to do it yourself. When it's time to restore your flooring to its former glory, let the experts at Safe-Dry Carpet Cleaning of Germantown take care of everything. To schedule an appointment, either fill out this online contact form or call the office today at 901-530-8370.